This user is an Adopt Me! Wiki Administrator.
This user has the power to revert any vandalism and block those who violate the
Rules and Guidelines
. If you need to
report a user
, report it on their
talk page
.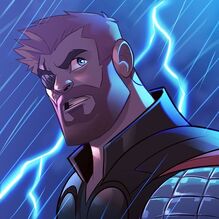 I enjoy playing Roblox (User: Vikingfly) for the people and the trades! There's a good community in here, and the thrill of getting a good trade keeps me coming back for more!
Hello! I'm Vikingfly, most people call me Viking. I'm of Icelandic heritage, hence the name.
You will mostly see me either trading and posting random chat in discussions, tweaking wiki pages or hopping around Adopt Me! servers as Thor.
I love to chat, answer questions and level up my inventory. Outside of Adopt Me! and the wiki I'm an avid gamer, Photoshopper, writer, and enjoy taking long hikes in the wilds of the UK countryside. I also love movies!
I hope to help anyone and everyone with any questions you may have, thanks for reading, enjoy yourselves!
Community content is available under
CC-BY-SA
unless otherwise noted.