This user is an Adopt Me! Wikia Content Moderator.
This user oversees the entire wiki and reverts any vandalism. If you need to report a user or a mass revert of edits, please inform him or her on his or her talk page.
This user is an Adopt Me! Wikia Discussion Moderator.
This moderator oversees Discussions and deletes any inappropiate posts that violate Rules and Guidelines. If you need to report a user's Discussion, message them on their talk page!
Script error: The function "event" does not exist.
This user is an Adopt Me! Wikia Expert.
This user is a great contributor, as of today, by helping make the wiki look more professional, in which he or she shows recognition of great support and expertise to the wiki and Adopt Me!. If you want some expert advice, you can ask them on their [[User_talk:Sopho303|talk page]!
Sopho303
Hi! My name is Sopho303, and welcome to my profile!
Hello!
Hello, random person stalking my message wall! I happen to know your name! It's you, isn't it? I believe I am correct. Well, if I'm wrong, I guess you aren't logged in, and you aren't gonna post. That's sad, really, really sad. Oh well. You're missing out. If you are Le StAlKz, please go comment somewhere. I've been looking for you since April.
Fun Facts
I am the aesthetic ✨royal✨, prove me wrong.
i am part human, cheetos, fish, doge, and much more.
I randomly say :eyes:. That's just because I am addicted to discord.
My favourite emojis are 👏✨🙃😳😔💅.
I do not engage in edit battles. I like it when I beat someone, but I don't get overly dedicated.
I am tall. My current height is 178cms, and I'm still growing(sOmEhOw). Guess it helps with the gender neutral part of me.
My pronouns are she/them, which means I am fluid between she/her/hers and they/them/theirs. Feel free to ask which I would prefer on any given day.
I am a General Moderator for the Adopt Me Wikia! I can take care of your editing needs or edits you think would be good but you cannot change. I can also delete and lock posts, and warn anyone who I believe is breaking the rules of the wiki.
I live within the AEST Timezone. I am generally online 7am-8pm AEST, so you can tag me when necessary.
My favourite sports are swimming, netball and skiing.
My favourite colour is DEFINITELY blue.
I am looking for more fun facts to include! If you have suggestions, just leave a non-personal question on my wall.
Languages I Speak
Let's start with programming!
Python
Java(basic)
Blockly(python and Java)
Now, actual languages!
Fish
Cheetos
Chinese
English(Australian)
Fun Dates
17th April 2020: Accepted as Content Moderator
21st April 2020: Offered General Moderator Role
28th April 2020: Given Expert Role
15th June 2020: Went back to Content Moderator and Expert
16th June 2020: Gave into the temptation of giving Reminders. General Mod again.
Gallery of art from my contest and cool custom pose WHOAMIGUYS made me :D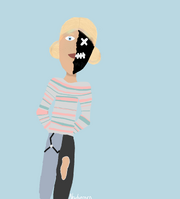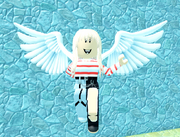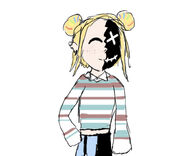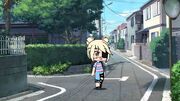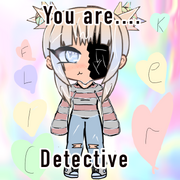 (3rd place)
(2nd place)
(1st place)
Community content is available under
CC-BY-SA
unless otherwise noted.