This user is an Adopt Me! Wikia Lead Administrator.
This user has the highest rank in the Wiki, has all administrator responsibilties, and can decide future development plans. If you need to suggest something positive or need to report a user, please message on his or her message wall.
Shadow
Administrator:Shadowlordgamer1
Shadowlordgamer1 : Hi, I'm Shadow, and welcome to my profile!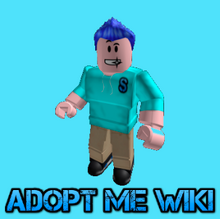 About me!
'Sometimes it's hard to let go, but eventually, we all slip away'
- Shadow 2020
Hi, you! I'm Shadowlordgamer1! Just call me Shadow! I strive to make this wiki one of the best of Fandom! I support the LGBTQ+ community. I am straight/Asexual, I don't know yet. If you have any questions just let me know! I make GFX's as a hobby and hope to one day be like one of my Idols, i5k! I also like memes so don't be afraid to post them on my message wall (Unless they're inappropriate).
What are GFX's?
GFX stands for Graphic Effects. It is a style of art many Roblox Designers, such as me, take on. It is very commonly seen in thumbnails, game icons, profile pictures and more! Even if you don't what they are, I am certain you have seen one in at least one of the game Icons in Roblox.
Why did you start making GFX's?
Well, after 2 years of wanting to make them, I was 11 and dumb then, I decided to make it! Along the way, I got inspired by people like SoftGB, i5k, ZebraRBLX and more! They make amazing GFX's so I'd recommend to check them out!
The LGBTQ+ community.
I support them with everything, even though I am not LGBTQ+ myself, I don't know yet though. If you have a problem with them, then I have a problem with you. If you are afraid to talk to anyone about this, you can talk to me instead! I'm very open, although I hate repetitive questions and obvious ones too.
My favorite songs:
These are my favorite songs! Any recommendations of songs are highly appreciated too!
My personal log
As of April 6th 2020, I have become an Administrator for the Adopt Me! Wiki.
As of March 22nd 2020, I have become a General Moderator for the Adopt Me! Wiki.
As of March 17th 2020, I have become a Discussion Moderator for the Adopt Me! Wiki.
My Neon Legends as of 2nd April 2020
NFR Gold Rat, NFR Dragon, NFR Arctic Reindeer, N Turtle
Neons in the process of making NFR Koala OR Frog
My projects!
No one will probably see this, but anyways hehe:
Wiki Solar System, requested by @FierceTigs 19/5/20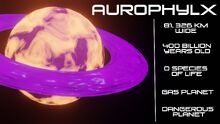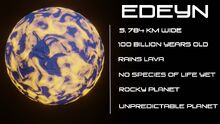 All are made by me, Shadowlordgamer1 or RandomDiscordUser47. It is under copyright licence by myself.
No, I did not put google images, stick them on a black background and wrote text. I made these 'planets' myself. Everything you see there is made by me, except the text under personal use.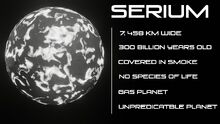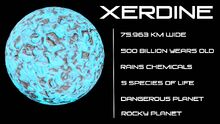 Community content is available under
CC-BY-SA
unless otherwise noted.