This user is an Adopt Me! Wiki Administrator.
This user has the power to revert any vandalism and block those who attacked the Wiki. If you need to report a user, please report it on his or her message wall.
If there are any problems or want to suggest a design in the wiki, please inform Vastmine1029.
Shadow
Administrator:Shadowlordgamer1
Shadowlordgamer1 : Hi, I'm Shadow, and welcome to my profile!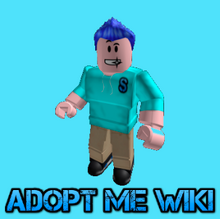 Hi,
you
! I'm shadowlordgamer1! Just call me Shadow! I am a regular member of the Adopt me Wiki community and joined here on January the 1st! You're welcome to ask me any questions on my message wall, as long as it is not rude or offensive. :D
My personal log
As of April 6th 2020, I have become an Administrator for the Adopt Me! Wiki.
As of March 22nd 2020, I have become a General Moderator for the Adopt Me! Wiki.
As of March 17th 2020, I have become a Discussion Moderator for the Adopt Me! Wiki.
My Neon Legends as of 2nd April 2020
NFR Gold Rat, NFR Dragon, NFR Arctic Reindeer, N Turtle
Neons in the process of making NFR Koala OR Frog
P.S If you want to know if a trade is W/F/L then just tag me in the post!
Community content is available under
CC-BY-SA
unless otherwise noted.