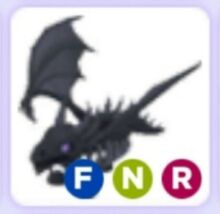 I love Adopt Me I started 2019 Halloween event and then I stoped playing it on February 18, 2020. I started again on March 19, 2020 .
How I started Adopt Me is one of my friends encouraged me to play it.
Neon pets I have right now
- NFR Giraffe
- NFR Crow
Neon pets that I'm making
-N Gold Rat
-N Unicorn
-N Owl
Pets that I'm looking for/dream pet N Shadow Dragon
If you have any questions I'll love to answer them
Community content is available under
CC-BY-SA
unless otherwise noted.