This user is an Adopt Me! Wiki Administrator.
This user has the power to revert any vandalism and block those who violate the
Rules and Guidelines
. If you need to
report a user
, report it on their
talk page
.

This user is an Adopt Me! Wiki Expert.
This user has been recognized for their contributions by helping make the wiki look more professional, in which they demonstrate support and expertise to the wiki and
Adopt Me!
. If you want some expert advice, you can ask them on their
talk page
!
When someone starts a speech with a long, boring intro, I always be like, "WE GET YOUR NAME IS BOB, GET TO THE POINT ALREADY ARGHH". I don't know about you, but I definitely don't like those long lectures where the other person just keeps talking...and talking...and talking.
And since this is my profile, I'm going to set an example for Bob up there and will definitely not turn this into a whole sleepy speech where you have to pretend to be awake at all times!
Last thing before I really start:
I prooobably should have said this earlier, but hey there, you, and welcome to my totally crazy profile! (...Which I'm sure nobody reads TwT). If you have anything random to say to me, drop in on my talk page, where I'm nearly always bored! ;33
Now without further ado, let's grab some popcorn!
(...and if you don't have any, take some! 🍿)
Some things about me!
- My autocorrect is terrible. I was once typing 'NR shiba inu'...and I write it out, send it, and then my autocorrect turns 'NR Shiba Inu' to 'NR Diva Honest' like whaaa-
Nope, no thank you, I don't want an NR Diva Honest, no matter how honest it is! (Okay, that has nothing to do with me, but it's a funny device story so y e s)

- If you have to ask me which pet I like the most, I'd say the Parrot would be at the very top! (tho the Shadow Dragon def comes in a close second haha) What's your favourite pet? Tell me on my talk page!

- Okay, I know I said I wouldn't talk about my username, but don't you hate it when you're trying to get yourself a username and everything you try is just taken? Totally happened with me-

- I strangely have a good grasp on 'fancy language'...I use 'thee' and 'therefore' sometimes when I don't notice, it's SO WEIRD. (You're probably backing away from me slowly, yep, I get it)

- If you're a huge song fanatic like I am, then try out some of my favourite songs and tell me what you think!
Only When It Rains - Frank Walker & Astrid S
Freaking Me Out - Ava Max
Glitter and Gold - Barns Courtney
...And tons more, which I'll share when I'm completely awake ;)

- Nondigital art's totally my thing! Sketching, shading, colouring, the whole lot. If you want, I could even draw you some stuff, provided it's not of dragons, since I definitely suck at drawing those. If you scroll down, I'll show you a few examples of my (maybe funny?) art!
- Nothing else! :P
end yesyes
pls don't be asleep lol i tried to make dis interesting
I have also stolen all your pamcakes so you're welcome (nuuu no return policy >;00)
Thanks for reading doh, and have a nice day/night! :)
Please don't change/edit any of this without express permission. Thank you.
Okeyyy why are you still here?

Nuuu go away, dis is over already!

Fineeee, I'll return your pamcakes since you've gotten this far >;((
🥞🥞🥞🥞🥞🥞
(psst, it's not over, I'll take em again...one day heh)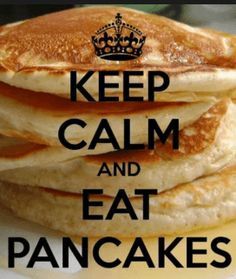 Community content is available under
CC-BY-SA
unless otherwise noted.