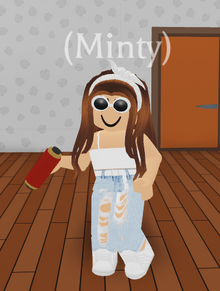 The Scroll is an ultra-rare ingredient in the Monkey Fairground that can be obtained through opening Monkey Boxes. Monkey Boxes cost 

600 or

195 respectively.
If a player combines 3 scrolls and a Monkey while talking to the Ninja Monkey in the Monkey Fairground, they will receive a Ninja Monkey, along with a Ninja Headband and a Kitsune Mask.
Trivia
The Scroll is only obtainable when the Monkey Fairground Event is around. During the time it is unobtainable, it also cannot be traded in for the Ninja Monkey.
When a player interacts with the Scroll when the Monkey Fairground is not around, a message pops up reading "I wonder what this does..."
Community content is available under
CC-BY-SA
unless otherwise noted.