Hello everyone,
This announcement was made to address new Javascript being implemented on the Adopt Me! Wiki.
————————————
Starting today, a new feature will be visible on your profile page. This feature allows you to view your account age in days and find out if you are eligible to host a giveaway (according to our Giveaway Policies).
HOW TO VIEW:
Step 1: Click on your username from a post or reply you have created.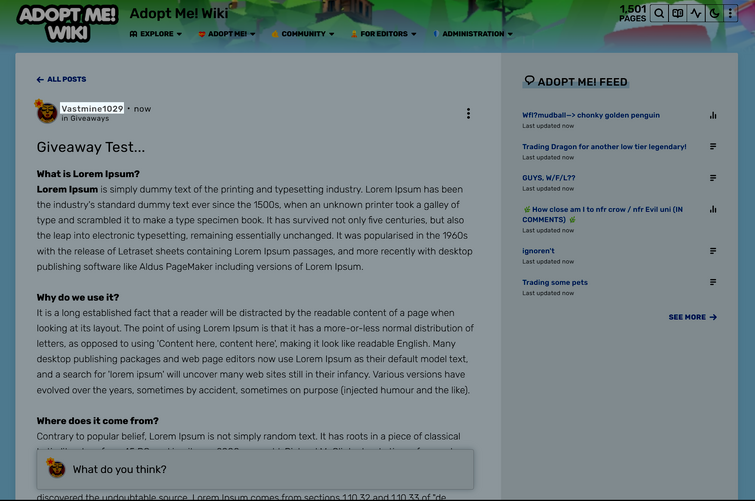 Step 2: Click on the View Profile button located on the left-hand side of the page.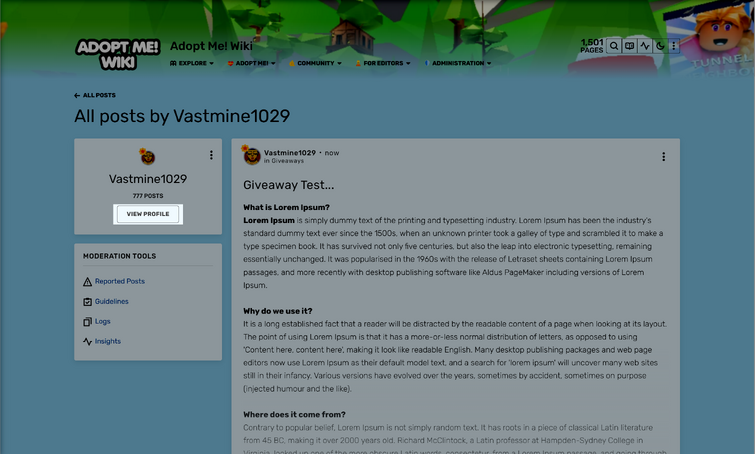 Once you have completed these steps, you will be able to find your giveaway eligibility underneath the username on your profile.

————————————
We hope this makes hosting giveaways easier and helps you further understand the Rules and Guidelines.
If you have any questions, please do not hesitate to ask an Administrator!